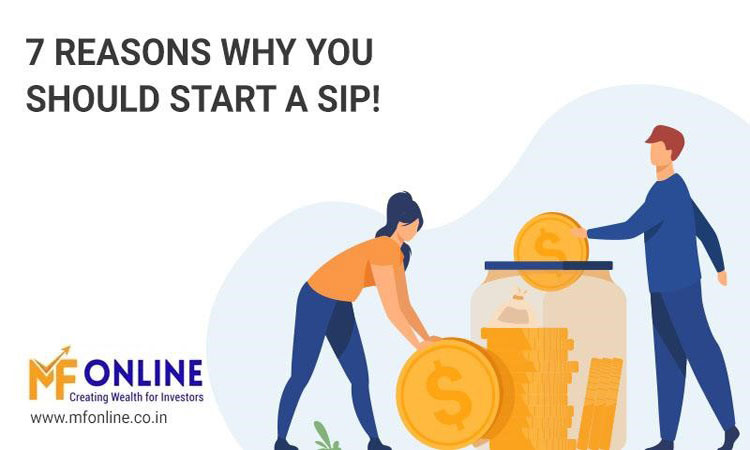 Many individuals consider mutual funds a high-risk investment, yet SIP investments are a popular way for investors to diversify their portfolios. Before we get into how to start SIP, let's take a look at its hidden and well-known benefits, which will make you wonder why you haven't begun investing in it yet.
In the investment world, where the market is turbulent, Mutual funds are the most popular investment vehicle for a reason: they're easy to purchase and sell, offer a wide range of alternatives, and are designed to help investors meet their long-term financial goals. Moreover, they are backed by a team of professionals who make these decisions to keep track of your investment profile and based on your risk-taking appetite.
What Is a Systematic Investment Plan and How To Start SIP?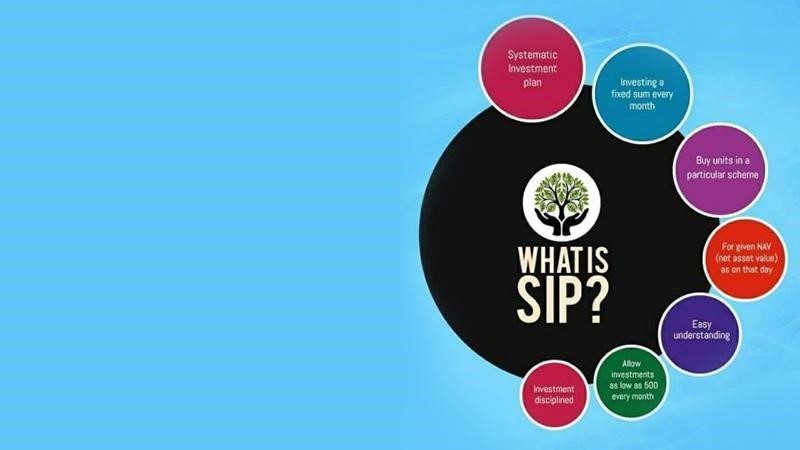 SIP is a set amount of money that you must pay every month. The cash is immediately deducted from your bank account after starting the SIP. You may begin investing with as little as Rs 500 per month as a minimum. You can gradually raise your investment amount over time. One of the benefits of SIP investment is that you may begin with a little investment and grow your portfolio over time.
How To Invest In SIP For Beginners?
Yes, individuals with limited experience investing in mutual funds can start with a minimum of Rs. 500. A frequently asked question on how to start SIP has created a buzz in the investment industry. But if you're n in a bid to make the right investment choice to investment, you may have been intimidated by a plethora of options available. As a beginner, you should put your money into a low-risk, high-return strategy. And SIP in Mutual Funds is the one that may provide you such comfort.
How To Start SIP Online?
Before opting for SIP, there are a few fundamental concepts that you must consider.
Select the asset class:

Every mutual fund is designed to attain a specific goal. Therefore, you must assess your needs and select a fund aligned with your objectives and risk profile. Equity mutual funds, for example, are appropriate for aggressive investors willing to accept risks since they incur high risks and provide high returns. On the other hand, Debt mutual funds are better suited to conservative investors due to their minimal risk.

Study the Performance:

Understanding the past performance of a mutual fund scheme is crucial for starting a SIP plan. Furthermore, a comprehensive comparison with other mutual funds is required to understand the fund's stability and choose funds that can withstand market volatility while still performing well.

Determine the amount:

Assess and calculate the SIP amount, select a transaction date and link your SIP investment with your bank account.

Complete KYC:

At MFonline, it is a seamless online procedure that does not require any paperwork. KYC documentation and a net banking account are necessary for any mutual fund investments. Only your PAN card, proof of address, and a picture in the specified format are required. You may begin investing in SIP online after completing your KYC verification by connecting your bank account to the investment account.
Reasons You Must Start An SIP In Mutual Fund Now!
There are multiple reasons why SIPs are the best investment scheme to grow your money, especially when you have a financial goal.
Once you've figured out how to start SIP, let us go over the reasons why you should start SIP right now.
No More Forgetting:

SIPs need greater discipline because you invest a portion of your monthly income. SIPs are automated and can help you build money long-term if you make this a habit. This allows investors to set up SIP investments and have them deducted from their bank account on a set date.

Monthly Savings Are Ensured:

As previously said, a systematic investment plan (SIP) instills discipline and makes you a dedicated investor, enabling you to accomplish your financial objectives. You may start with SIP and work your way up through it. You might explore various investing strategies for more wealth generation once you've become a disciplined investor.

You Can Start Small:

The SIP approach allows you to begin investing with a monthly contribution of Rs.500. Even if you choose an equity mutual fund, the payment mechanism enables you to invest cost-effectively. Moreover, you can progressively increase the SIP amount as your income rises.

No Need to Worry About Timing The Market:

When you invest in SIPs, you don't have to time the markets. This is because you continue to invest every month, regardless of market conditions. So if the market is down, you can buy more units and vice versa.

Rupee Cost Averaging:

As previously said, depending on market conditions, one can buy more units when the market declines and fewer units when the market goes up. When you invest in Mutual Funds through SIPs, the overall expenses of your investments average out over time.

Power Of Compounding:

Due to the power of compounding, the longer the investing duration, the more corpus you may accumulate. Compounding is the process of generating new returns from existing ones. Compounding allows your assets to increase at a higher rate over time than investing late. As a result, the sooner you begin investing, the greater mutual fund returns you will receive when you need the money to achieve your objective.

Diversification:

One of the essential advantages of SIP in mutual funds is diversification. You can broaden your investment horizons by investing in various companies and asset types. As a result of this diversification, your security-specific risks are reduced, increasing your chances of earning higher returns.
Conclusion
Now that you have seven great reasons to start a SIP, why wait? Instead, head over to Mfonline and start investing with the help of our market research team.
Frequently Asked Questions
How Do I Start My First SIP?
Start your investment journey in just three steps
Go to www.mfonline.co.in
Fill the online form.
Upload the necessary documents.
Complete the KYC if not done
Generate the E-Mandate
Choose the fund, date & amount
Make the first payment through Netbanking
Can I start SIP Immediately?
Yes, you can start the SIP immediately by making the first payment online & then subsequent SIP instalments will be debited from your Mandate linked with your bank account.
Can I Invest 500 rupees in SIP?
Yes, you can start investing as low as 500 rupees, (applicable for ELSS/TAx Saving Schemes only) It is one of the benefits of investing via SIP mode.
What Is A BlueChip Fund?
Blue-chip funds are mutual funds that invest in the equities of companies having high market capitalization. These are well-established companies that have a long track record of success. The term "blue chip" is frequently used to refer to large-cap funds.
Disclaimer: All Mutual Funds are subject to market risk. Please read all scheme-related documents carefully.