How To Invest In Mutual Funds To Achieve Your Financial Goals
02 August 2021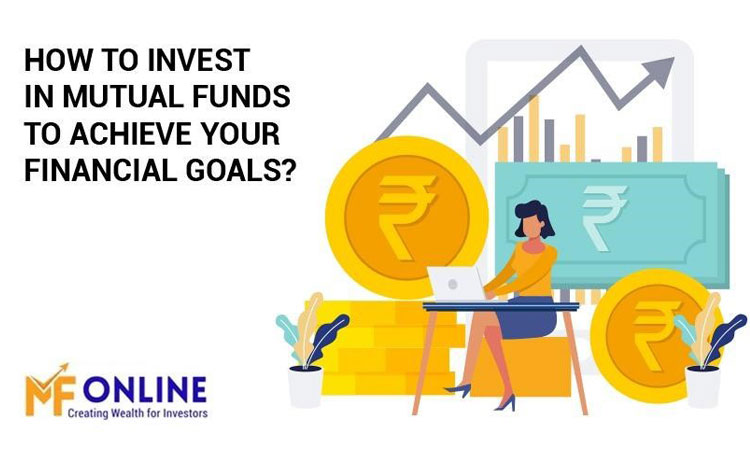 The falling markets may be an excellent cue to start putting your money in mutual funds! Investing in mutual funds has now become so easy and straightforward that one can think of investing in any number of funds without much documentation. With MFonline, you can plan your mutual fund investments according to your goals and get the best advice based on your budget, risk appetite, and future expectations. Let's find out how to invest in mutual funds in 4 simple steps.
Simple Steps To Invest In Mutual Funds:
Here are the steps to follow to invest in mutual funds from the comfort of your home:
Step 1: Visit MFOnline
Step 2: Enter your details and create your free account with MFonline.
Step 3: Get your Video KYC done within 7 minutes if KYC not done earlier.
Step 4: Create your E-Mandate for SIP or lumpsum.
Step 5: Start your investment as per your financial goals.
Mutual Funds Suitable For Different Financial Goals
Mutual Funds are one of the best investments to work on a goal-based model to help you achieve your financial goals effectively and with the least possible risk. Hence, today, I have the best suggestions to help you achieve your financial goals and understand how to invest in mutual funds.
Retirement Goals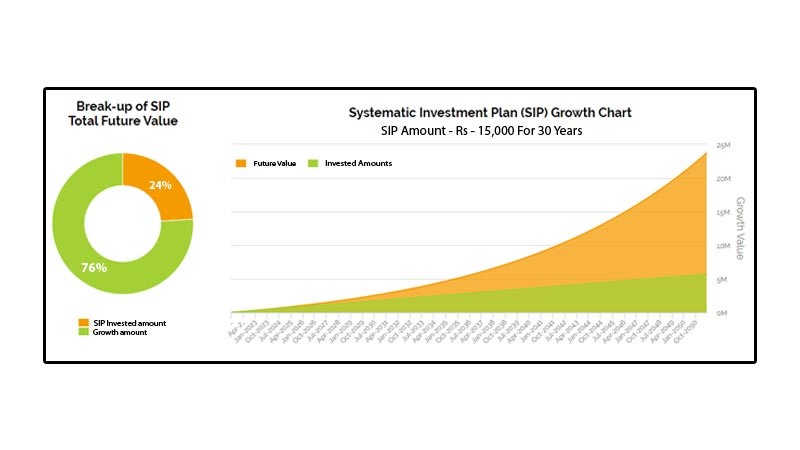 When investing for retirement, you would naturally think about long-term investments that provide the best returns. Hence, here is a fund you can invest in to achieve your retirement goals.
Equity Funds
Equity funds are a great way to grow your funds rapidly. Though the stock market is regarded as a risky investment, they also have high returns. And with mutual funds, you get several stock market experts monitoring every move of the market for you and diversifying your investments efficiently to ensure the best possible returns. As a result, equity has always shown the highest returns compared to any other investment such as gold, bonds, et cetera. If you are okay with moderate risks, investing in diversified large-cap equity funds is the best investment for your retirement goals.
Children's Education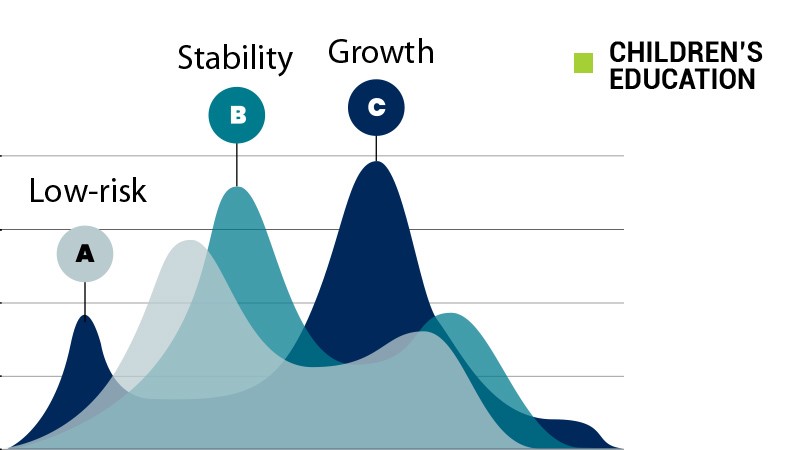 Educating one's child from the best possible institute is every parent's dream. However, with the growing quality of education and the competition in the market, education has become expensive. And that is why you need to start saving for your child's education while they are young. Here is how to invest in mutual funds to efficiently plan your children's education with Hybrid funds.
Hybrid Funds
Hybrid Funds refer to mutual funds that are diversified into both equity and debt securities. They are much less volatile than equity funds and offer steady low-risk returns, which is exactly what you need for your child's education. A fund with stable,low-risk returns that saves your money efficiently while providing more than average returns is everything you need in an ideal investment. Hybrid funds focus on getting you the best returns based on the market conditions. Under these funds, there is no strict approach towards debt or equity, but rather the money is invested based on the securities that have the highest returns and lowest risks.
Children's Marriage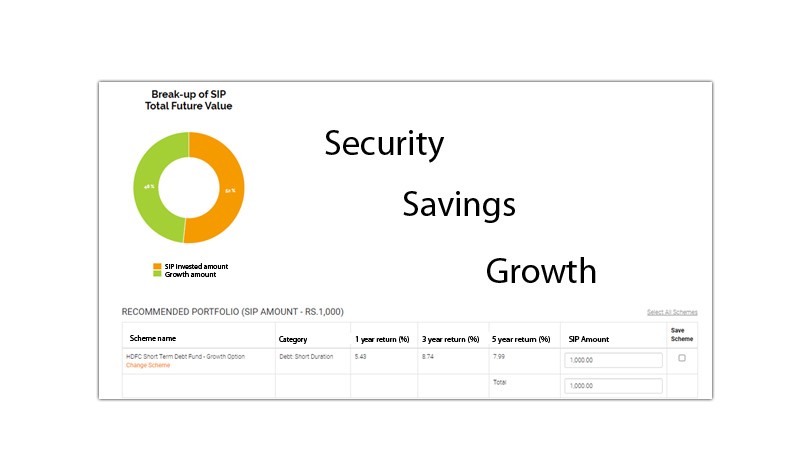 When looking to invest and save for your children's marriage, you are looking for a moderate-term investment that will give you the best returns for the lowest risks. You cannot afford to lose the money you are investing for something so certain and essential, which is why you need to stay away from equity funds because you wouldn't want something like the 2020 pandemic to dissolve your investment. And that is why here are the funds you can invest in to pursue this goal.
Gold Funds
Gold Funds are a safe investment, especially in India. Gold-based mutual funds are a brilliant way to save your money and invest in gold without actually buying gold. This way, your investment grows with a rise in gold prices in the market, ensuring stable returns. Gold is a very low-risk commodity that has shown the best results in the past few decades.
Debt Funds
Debt funds are mutual funds that are invested mainly in debt securities. Debt securities have low to zero risks and provide average returns over a period of time. The mutual fund experts make sure they invest your money in the best debt securities that provide you with the highest returns in the least amount of time. Investing in debt instruments is a great idea if you are looking for low risks and average returns. With Debt-based mutual funds, you can rest assured that your money is invested in the best debt securities and provides regular and stable returns.
How to invest in mutual funds for an Emergency?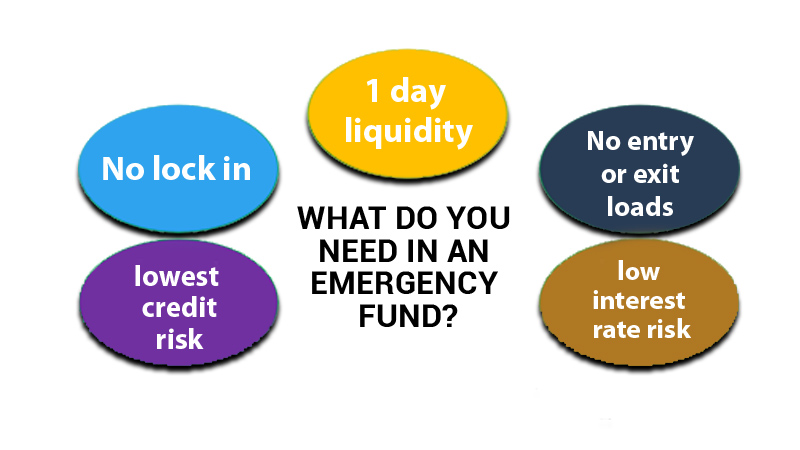 You must have a certain amount of liquidity reserved for emergencies. Well, rather than just keeping cash at your house, if the money is just sitting idle, you can instead invest in mutual funds that give good returns and provide 100% liquidity. And we have a mutual fund that is precisely made to offer liquidity and growth at the lowest risks. So let's read more about it.
Liquid funds
Liquid funds are funds that are invested in no-risk debt securities and are liquid in nature. They have no exit load, and the money can be withdrawn whenever needed. These are very safe investments with between 4-5% returns and provide high liquidity for emergencies. You can always count on these funds for a rainy day.
Tax Saving
So, of course, investing in mutual funds leads to the growth of your financial status and puts your money at work, but what if I told you that you could also save tax by investing in mutual funds? Yes, it's possible. There are specific schemes that help you save your tax while providing significant profits. Let us find out how they work.
Equity Linked Savings Schemes (ELSS)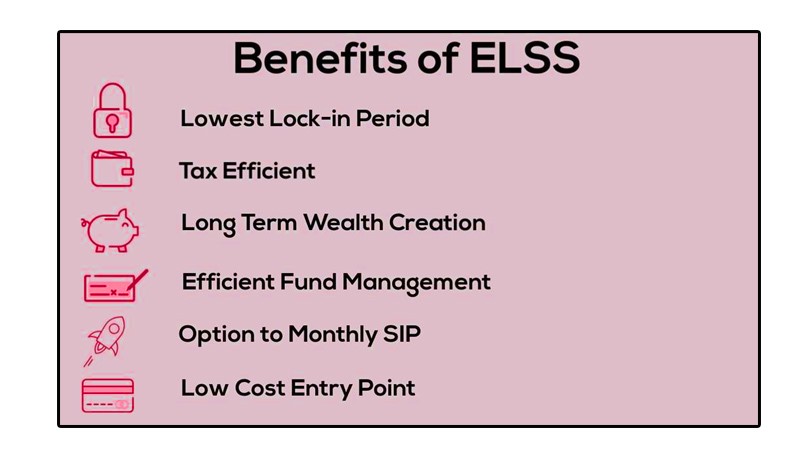 ELSS refers to Equity Linked Savings Schemes, which means they are diversified Equity funds. The best part of ELSS is that they are eligible for tax deduction under section 80C. They have a lock-in period of 3 years which is the shortest among all other securities that assist in tax saving. ELSS provide the best returns because they are invested in equity and are tax-free on income from capital gain. It is a great investment for tax savings and investment growth.
Invest in Mutual Funds for Wealth Creation
When it comes to investment for wealth creation, you need to take a few risks, and I am sure if you want to go big, you will be ready for it. So, let's talk about how to invest in mutual funds for some high returns to achieve your financial goals.
Real estate Funds
Real estate funds are volatile but can provide the best returns in the long term. With real estate funds, you get a chance to invest in the real estate market without having to worry about buying any property. You can decide your level of investment based on your budget and risk appetite.
Index Funds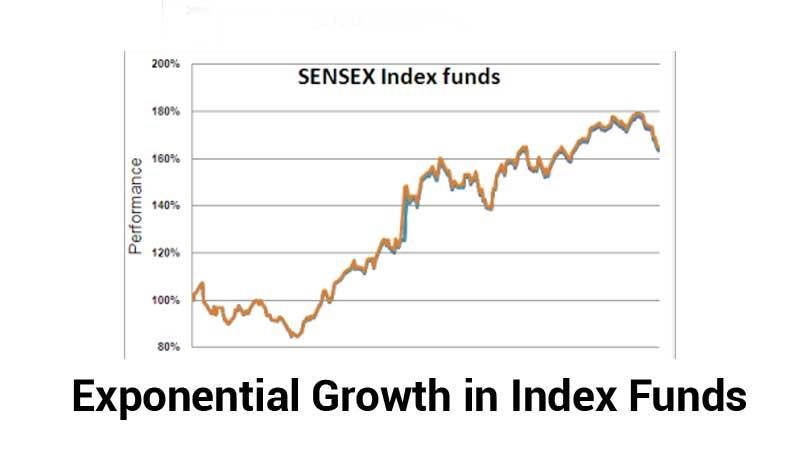 Index funds are mutual funds that follow the benchmarks of stock market indices. There are several index funds that you can invest in to grow your wealth. The stocks included in the stock market indices are carefully selected by several financial market experts, so you can be 100% sure that the stocks are legit and trustable. However, sometimes, the indices can get a little volatile during unprecedented times based on the market conditions. Nevertheless, they are highly profitable investments that have been showing great results for decades.
I am sure by now you have the answer to the question, "How to invest in mutual funds to achieve your financial goals?". With these funds, you will easily achieve all your financial goals and enhance your investment horizon. For more information and advice on investing in mutual funds, you can always contact the mutual fund experts at MFonline and have all your questions answered. To know more about the benefits of Mutual funds, click here.
Disclaimer: Mutual Fund investments are subject to market risks, read all scheme related documents carefully.