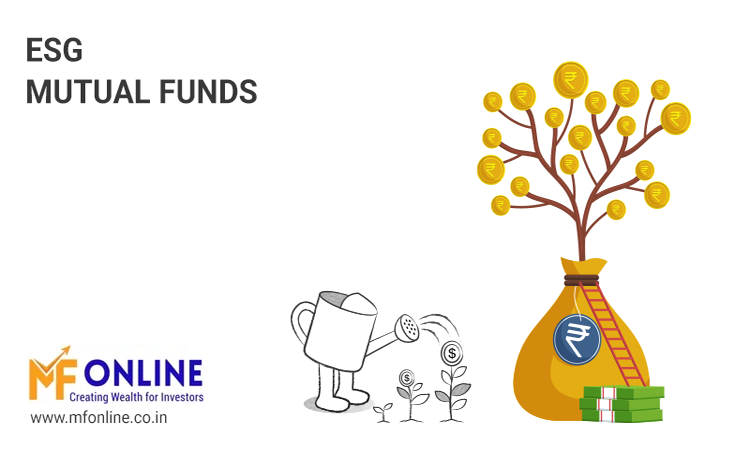 Let's start with some fundamental ESG knowledge and understanding. ESG stands for Environmental, Social, Governance.
What is ESG?
India is moving toward a cleaner, greener, and more environment-conscious lifestyle. Few examples of these are plastic bans, afforestation, finding acceptable substitutes for paper goods, waste, plastic, and paper recycling, and so forth. As individuals become more conscious of their civic responsibilities, all of these efforts are increasing in India.
Electric automobiles are becoming more prevalent on Indian roadways, while solar panels are employed for home and business uses. It demonstrates that enterprises and individuals or customers are working in unison to attain sustainability.
Businesses too are looking way beyond profits, and this is where ESG comes into the picture Environment (protection), Social (responsibility), Governance (corporate).
How does ESG Criteria Work?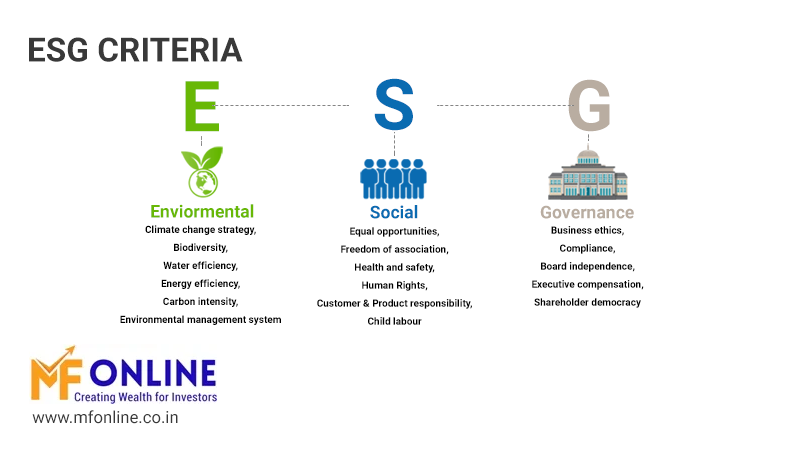 Investors consider a wide range of behaviors when evaluating a firm based on environmental, social, and governance (ESG) factors. Let us discuss each aspect in detail:

Environmental: The first part of the assessment is the environmental responsibility of the company. The firm focuses on water and energy saving, waste disposal, and efforts to reduce carbon emissions in this sector.
For example, an investor may be interested in whether a firm is focused on environmental factors such as low carbon emissions automobiles, fuel-saving methods, or developing electric vehicles for an automobile company.
Social: The social aspect of the evaluation considers whether the firm prioritizes the well-being of the industrial workers, their social welfare, and their health and safety. To be socially responsible, the firm should prioritize privacy and data security, and gender equality among employees.
Governance: Finally, in terms of governance, the corporation would focus on corporate board diversity, business ethics, tax transparency, and avoid unlawful practices.
Now that we understand what ESG is and how it affects organizations, we can go on to the next step. But, first, let's look at how it affects financial analysis in mutual fund firms.
The Indian mutual fund sector has recently seen a significant entry into the sustainable fund category. We'll look at some of the features of these ESG (Environmental, Social, and Government) funds in this blog.
What are ESG Funds?
ESG funds are equity and bond portfolios with environmental, social, and governance considerations included in the investment process. It indicates that the fund's investments and portfolios have undergone rigorous testing to determine how sustainable a firm or organization is in ESG standards.
ESG funds are becoming increasingly popular among investors who want to be viewed as working to reduce global warming and contribute to human development without compromising financial benefits.
Rise of ESG Funds in India
Companies are proactively giving data in their financial statements to assist investors in making better investment decisions. In addition, with unpredicted natural disasters like the Covid 19 pandemic affecting the entire world, institutional investors are showing a renewed interest in allocating a portion of their funds to sustainable business models from an ESG approach.
How does ESG Apply to Mutual Funds?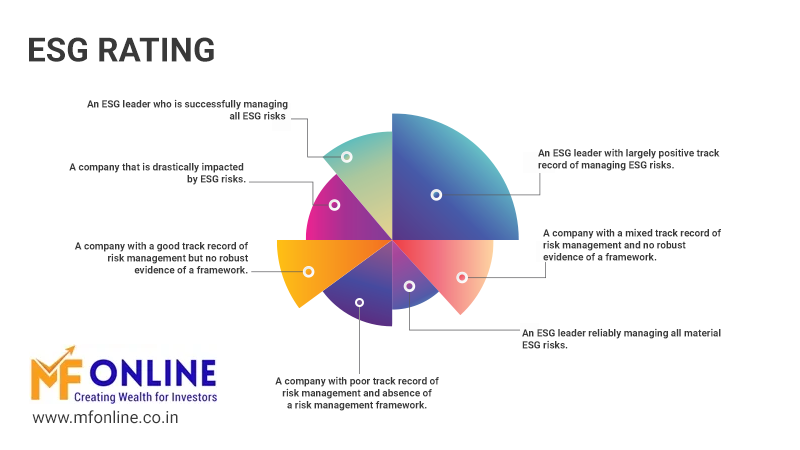 An ESG score is issued by research groups like MSCI, Morningstar. The fund house's degree of compliance is determined by the score. These ratings may change over time as a result of regulatory changes as well as the company's initiative.
When selecting which ESG fund to invest in, comparing these ratings might indicate which fund has a higher rating and why.
ESG fund managers will not invest in cigarettes, liquor, gambling, or other firms with poor governance standards.
Let's take a look at some of India's best ESG mutual funds. Six new ESG mutual funds were launched in India in the past calendar year of 2020 alone. As a result, you can understand how popular and in-demand ESG funds are.
SBI Magnum Equity ESG
Mirae Asset ESG Sector Leaders ETF
Axis ESG Equity Fund(Regular-G)
Aditya Birla Sun Life ESG Fund
Kotak ESG Opportunities Fund


It's crucial to note that, although ESG investing focuses on identifying ethical companies with long-term development potential, the other focus area is on helping investors to build wealth. Thus, during the analysis, none of the two criteria is jeopardized.
How Well ESG fund performed?
The most common technique for evaluating a fund's performance is to compare it to the performance of other funds in the same category. The issue with ESG, on the other hand, is that it is too new in the market to be judged on prior performance. All of the data is fresh, and investors cannot rely on previous performance.
The NIFTY 100 ESG Index, the most widely followed benchmark for ESG Mutual Funds in India, can give us a picture of how the standard has performed in recent years.
Should You Invest in an ESG Fund?
As you may know, ESG is a type of thematic fund, and the success of all kinds of thematic funds is determined by the sector's performance. So, for example, given the epidemic, the healthcare sector is doing extraordinarily well, but the automotive industry has suffered a blow owing to rising fuel prices.
However, as previously stated, there is insufficient data on the fund's performance to evaluate its risk and volatility. We will, of course, have more long-term data to assess as the years pass. Furthermore, because ESG scores are not required, just a few ESG funds are now available in the mutual fund market.
Nevertheless, ESG Mutual Funds are distinct from the other theme funds. Many companies are focussing on sustainable growth. As a result, you should hold off on adding these funds to your portfolio for a few years.