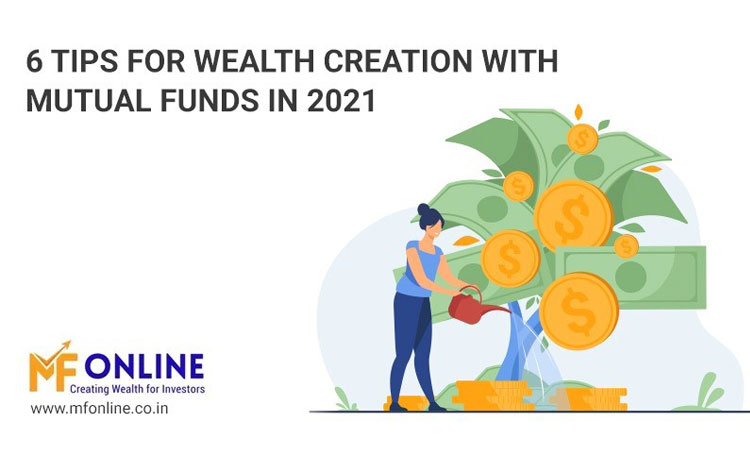 Are you looking to grow your wealth but not sure how and where to invest your money? Well, you don't have to worry anymore. In this article, I have got you five wealth creation hacks to help you grow financially with the help of mutual funds.
In today's market, mutual funds have all kinds of plans and strategies for all your financial goals. With the increasing financial literacy, more and more people are now investing in the financial markets. This is a great time to invest in mutual funds and grow your wealth exponentially. Mutual funds help you minimize your risks with their significant capital and diversified portfolios, among other benefits such as liquidity, tax benefits, Expert level fund management, and so on. And therefore, today, we have got you six clever tips for wealth creation with mutual funds.
Start Early for Wealth Creation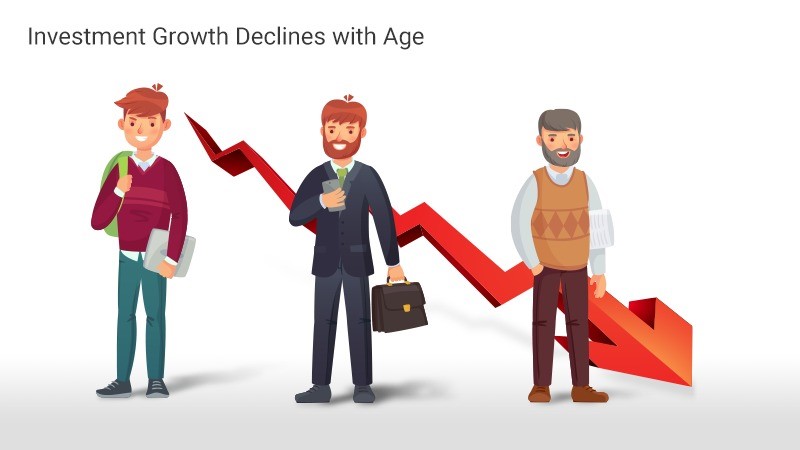 One of the most significant pieces of advice any financial expert would give you is to start investing as early as possible. One of the most prominent investors in the world, Warren Buffet, started investing in the financial markets at the age of 11, and do you know what he said when he was asked about investing at such a young age. He said, "I wish I had started earlier." So the earlier you start investing in mutual funds, the sooner you will be able to achieve your goals.
However, you do not have to invest vast amounts of money; instead, you can start from as low as 1000 per month and gradually increase your investments. I would suggest investing in mutual funds the very first time you start earning; the more you invest in the former years of your life, the more wealth you will possess in the latter years of your life. However, it's never too late. You can always start investing in the best mutual funds with the help of the amazing financial market experts at MFonline.
Be Regular with your investments.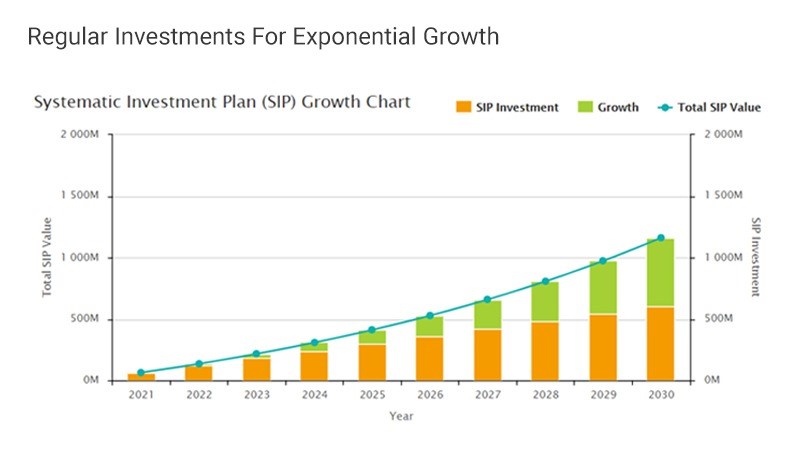 Another essential tip to grow your wealth exponentially is following a regular investing regime. Regular investments are the easiest way for wealth creation from scratch and provide excellent results in the long term. Systematic investments are also a great way to balance out your investments in cases of moderate losses. You can choose to invest in a Systematic Investment Plan (SIP) to invest in the mutual funds of your choice regularly. Different funds have different risk-return ratios, and you can invest in the funds based on your risk appetite and then increase your investment with time.
Invest in Equity-Based funds to grow your wealth exponentially.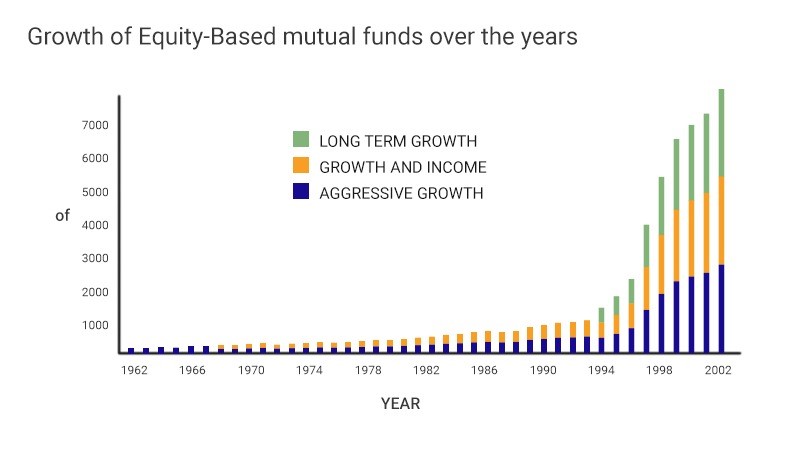 A great idea for exponential wealth creation is investing in equity. Now directly investing in equity can be risky and requires deep knowledge of the financial markets and economic trends. However, with equity-based mutual funds, you get to invest in equity without having to worry about the financial markets. Equity funds are managed by financial experts with an excellent track record in managing equity portfolios. These experts have a deep knowledge of all the aspects affecting the stock market and make sure your money is invested in the best stocks on the market. The stock market is one of the best investments for rapid growth. They have resulted in more than average returns for several years and have the highest returns compared to gold and real estate.
Equity Linked Savings Scheme for tax savings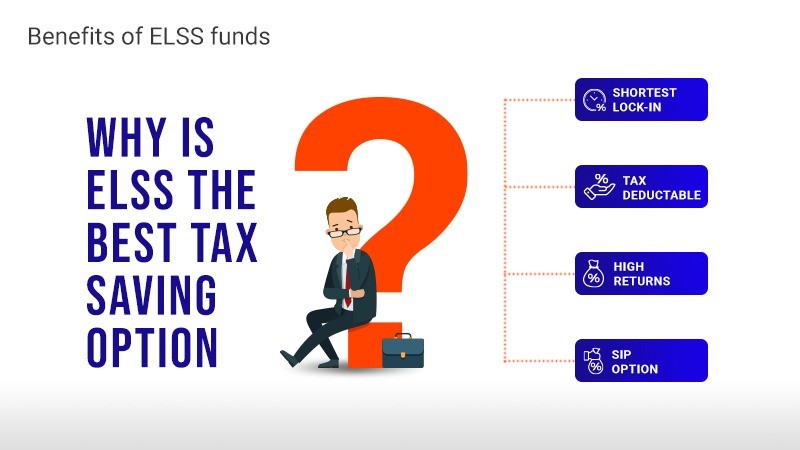 ELSS is the best idea for wealth creation and saving tax simultaneously. ELSS refers to Equity Linked Savings Scheme. The scheme falls under section 80C, which means any income or capital gain from such a scheme is eligible for a tax deduction up to ₹ 1.5 lacs throughout a financial year. It is a diversified equity scheme that comes with a lock-in period of 3 years. However, once the lock-in period is over, you can always redeem or switch the units. Another great advantage of ELSS is that you can also invest in them through Systematic Investment Plans, making it easier for you to diversify your investments without having to lock huge amounts of money at once. So now that you know all about ELSS, it's time to save on taxes and grow your wealth exponentially.
Growing SIP investment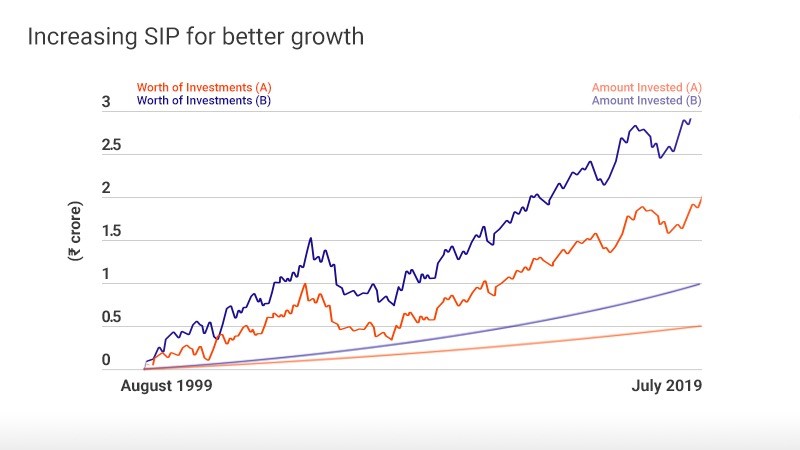 Regular investment in SIPs is essential, but it is important to increase your monthly investments to grow your wealth gradually. For example, let's say you start a SIP in your 20s with ₹5000 per month. Then, as your income increases in a few years, it is advisable to start a new SIP in the same or other funds based on the previous returns. This way, you will slowly create more and more investments and be able to enjoy diversified returns by getting your money to work for you.
Get Expert Advice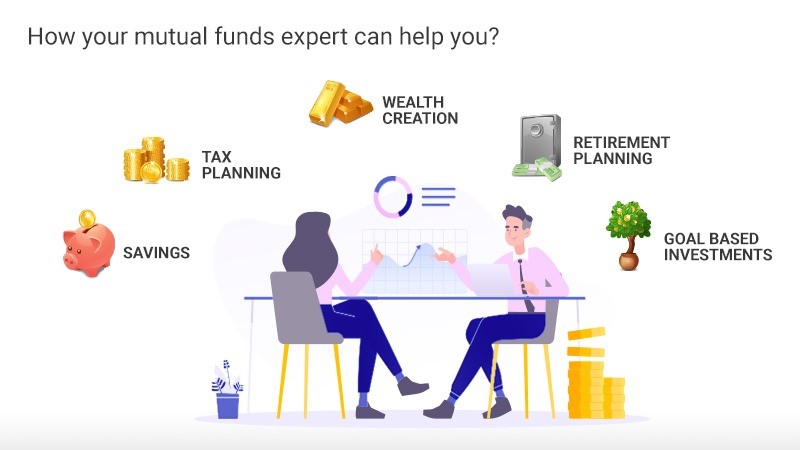 Needless to say, when it comes to wealth creation and management, it is always a good idea to get the expert's advice. The mutual fund experts at MFonline have years of experience in operating and researching the financial markets. Therefore, to make sure you follow the most appropriate plan to achieve your wealth creation goals, I advise you to consult the financial market experts and get the best ideas based on today's economic conditions and your investment horizon.
Conclusion
With the efficient execution of these ideas, achieving your wealth creation goals would not be as complicated as it seems. However, wealth creation is a process that requires patience, risk-taking ability, and discipline, and I would advise you to be ready for the ups and downs of finance, but there's nothing to worry about. In the long term, mutual funds are consistently profitable and will significantly help you achieve wealth creation goals.
Disclaimer: Mutual Fund investments are subject to market risks, read all scheme related documents carefully.